Snake Massage Sessions
◊ As seen in New York Insider!
◊ ◊ Whoopi on The View ~ "Serpentessa is workin' her magic!"
Sessions: 1.15 hrs $297
Click ∞ HERE ∞ for your Snake Massage!
Book yours today at 845-268-7532 !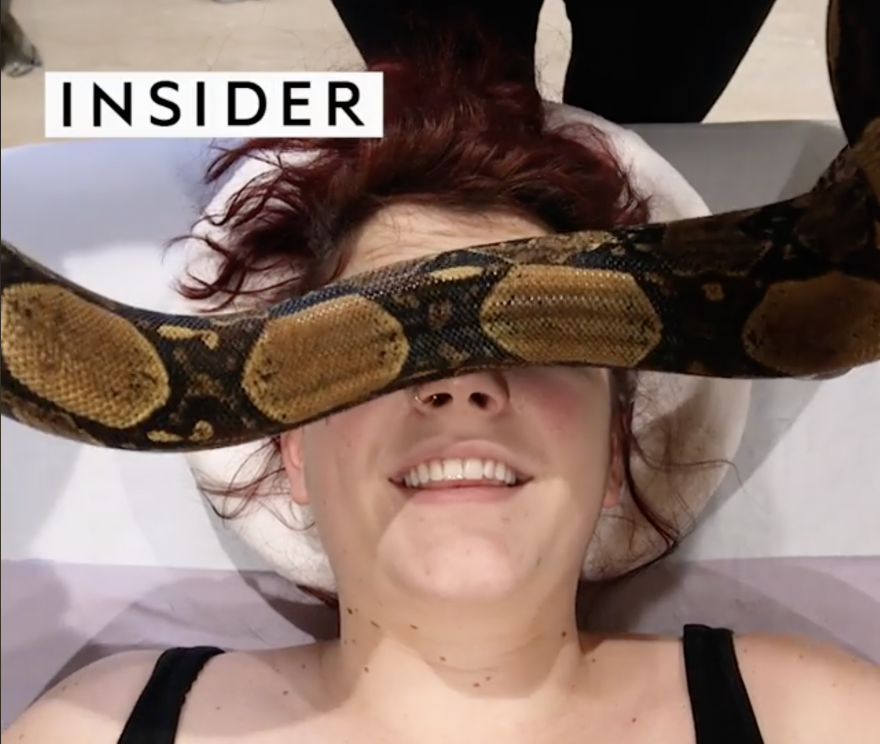 ◊ What is a Snake Massage?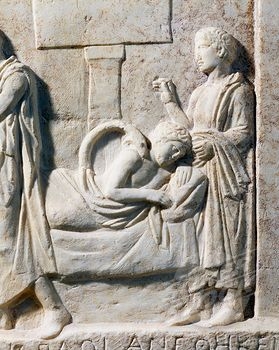 Back in the 5th c. BCE, the practice of Snake healing was held in a small dark chamber/cave on a stone bed, with Asklepios and/or Hygieia in their theriomorphic (animal) form of an actual live Snake.
Today, the sensation of the Serpent on the human body still elicits a thrill and relaxation--- on a comfortable massage table!

∞ Ancient Snake Medicine facilitated by a 21st century Snake Priestess ∞
◊ Is a Snake Massage safe?

Genuine enjoyment of a Snake Massage is the result of You the client being guided by the practitioner from your natural reaction into a relaxed empowered position of response. As the experience unfolds, these new accessible responses are rewired into the neural pathways of the brain and anchored in via a high state of emotional arousal, resulting in unforgettable highly valued memories in each client's life.
Serpentessa is present during your entire session.
"I was nervous at first, but the feel of the snakes' cool bodies and firm massages entranced and tranquilized me." ~ SM, Omega Institute, NY

VIDEO
◊ Empowered Purchasing
Sessions: 1.15 hrs $297
Book yours today at 845-268-7532 !
Over 15% empowered savings with Package of 6 sessions!

$1500 for 6 sessions @ $250 each
Payment required in full prior to 1st session. Package of 6 sessions to be completed within 3 months.

Venues/Dates: Upon purchase you will receive an email with confirmation and details. Best availability at The Wholeness Center in Rockland County. 845-268-7532
Questions: serpentessa@serpentessa.com
◊ Why would I want this?

People come to be 'massaged' or entwined in Snakes for many different reasons: stress relief, illness, migraines, fibromyalgia, spiritual reasons, nature deficit disorder, vagal toning and enjoyment. Also, neuro-diverse folks considered to be on the spectrums of ADHD and autism have actively sought out one-on-one time with Snakes. Animal connections are often a vital part of neuro-diverse people finding their peace within our chaotic society.
Numerous scientific studies confirm the power of healing touch. The sensation of Snake on the Human body elicits thrills and relaxation. Their healing touch releases endorphins and oxytocin, the feel-good hormones that relieve stress, create pleasure and support you in rejuvenating your body, mind and soul in today's stressful world.
Not only do the Serpents elicit emotional/psychological stress relief, but blood flow is increased to tense areas and the gliding weight of the Snake's body relieves pressure throughout the person's body.
"The physical embrace of the snake on my body - all of the energy transferred and wisdom from the snakes. Also, how the physical embrace felt so safe and pleasurable and opened me up in a sensual way." ~ PS, NY

"…My sciatic pain was very high (10 out of 10)…I began to remember the snake massage I had… I fell asleep and dreamed that Serpentessa would appear and say "Are you ready for my snakes to heal you now?" YES!!! Then Asklepios and Oracle would move over me in the dream and I would wake…The next day I was at a 5 for discomfort and exhaustion - 50% better! I am so grateful for this powerful sharing!" ~ RT, NY
Link: Images of Bliss and Transformation
Experience the Pleasurable Sensation of the Serpent on Your Body Mesmerizing You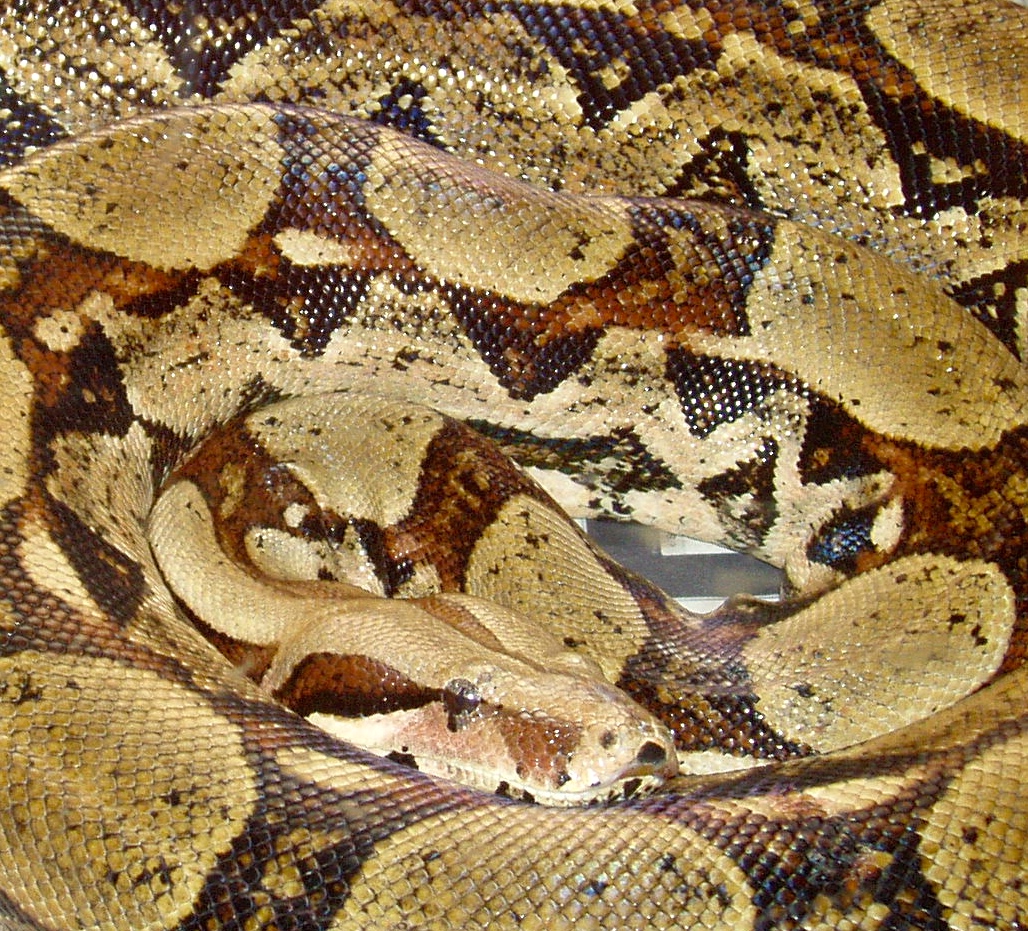 Click

∞

HERE

∞

for your Snake Massages!
(Due to privacy preferences, Testimonies & Images may not be related throughout website. But each has been offered freely to share publicly).