13 True Facts about Serpentessa
1. Why live Snakes?

As a child, I knew nothing about the Serpent other than it allegedly tempted Eve to eat the apple and commit the original sin. Yet as a belly dancer, it was natural to adopt a Snake (Boa Constrictor) as they can be terrific dance partners.
  I quickly realized the reactions the Snakes evoked in others were as powerful as what I was experiencing because all Snakes compel you to embody your wild instinctive divine nature. This was the first step on my path to further explore the ancient coexistence and teachings between Humanity and the Serpent.
2. Why do I have so many Snakes?
 While bellydancing with my first Snake, Sophia, 33 years ago, it became apparent that it would be beneficial for her to have other Snake companions to help balance out the amount of exposure and energy she exerted while dancing with me and in workshops.
  I never planned to breed, but my first 3 Snakes took it a slither forward by naturally procreating with one another: a profound teaching of the mystery & metaphors of Birth.

3. Why did my Boas choose me?
When I unknowingly opened myself up to the healing of the Snakes, I began to receive "downloads" of information which I attribute coming from the Divine through my Snakes. These downloads are mostly images or word fragments that then form into still and moving images. I now think of them as Snake 'hisspers'.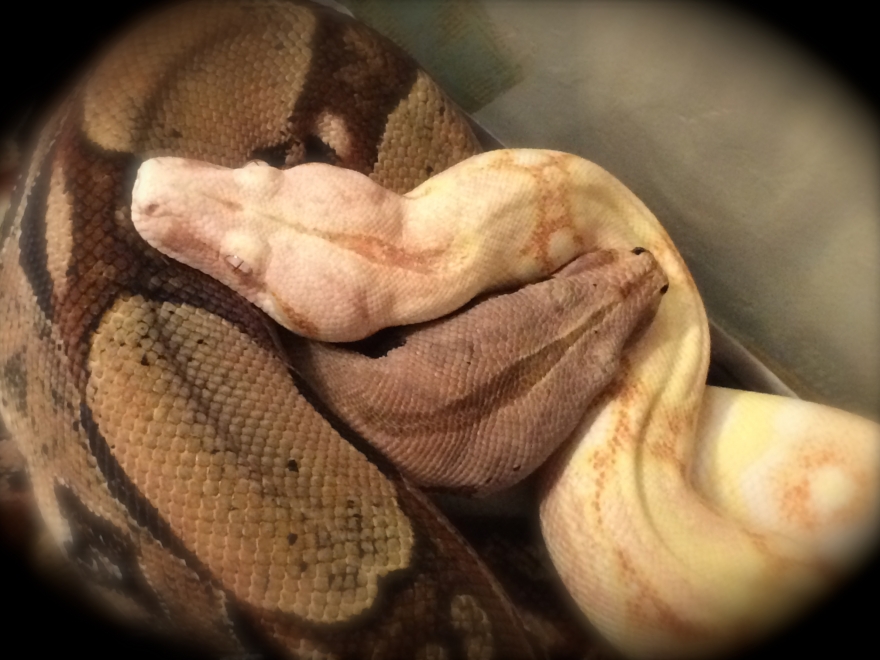 Even though I remained "in the closet" as a Snake Priestess for about ten years, my Snakes recognized my receptivity in becoming an advocate for them to be experienced by humanity as potent teachers of Nature's mysteries, laws and paradoxes. Their health and welfare is my first and foremost responsibility. And in return, all they ask of you and I is to be willing.
 4. What is a Snake Priestess?
  In a mutual partnership with my Snakes, (who are also my teachers), I skillfully facilitate, that is actively 'priestess' your interactions and emotional journey with my Snakes in an up close and personal encounter of your choice to create the results you want in your life. As a 21st century practitioner of ancient Snake medicine, I provide an orientation before each Snake journey/immersion. I'm not a life coach and 'our' work is live, not virtual.

   No one else in the USA has been a practicing Snake priestess on the front lines to the extent that I have been. Over 20 years ago, my Snakes 'hisspered' to me to share their medicine, to spiral as far & wide as possible in a variety of humane formats, (intros to intensives) ranging from cultural events, corporate functions, theatre, spiritual retreat centers, mystery schools, private schools, hospitals, coaching groups, children's events and individual sessions. To date, we've worked with over 20,000 terrific people of all ages and diversities!

  It's been a wonderful journey, yet changes necessitate I reserve time and create financial abundance for raising a Snake Temple open to the public and training others in this work.
  Apropos, my Snake Medicine Services have been recalibrated to be intensive and exclusive for spirit-led, heart-centered, mission-driven solo-preneurs, wise women leaders and coaches' group programs who value ancient solutions to modern dilemmas… who want to get back to the Garden of Earth. Discover what that can look and feel like for you at Snake Medicine Services.
   Being a Snake priestess is the most soul satisfying career I've ever had. To be of service feels vital and it's so rewarding to receive all of your Snake journey testimonies and photos! ThxSss!

    An excerpt of theatrical ritual Snake dancing and Serpent wisdom, including a Baby Blessingway. I draw inspiration and knowledge from the sciences as well as Goddess, Pagan, Wiccan, Shamanic and Coaching traditions.

5. What's in a name?
  As I became more familiar with my Snakes and how they communicate via images and 'hisspers', I chose the name Serpentessa. My name encourages me personally to follow my own Divine Evolutionary Impulse and Serpentessa is the name that the majority of people use to refer to me.
6. How/why did I come to Embrace my Gut Instincts?
  I have always been a risk taker, but as a teen through young adult, this got me into some trouble; my risk-taking ability became foolhardy rather than based intuitively in discerning what my gut instincts were revealing to me. As I recovered my subtle senses, I realized the strong correlation between risk-taking and intuition. I became a calculated risk-taker by trusting my Intuition and consciously chose to create the path of a 21st century Snake Priestess with consummate expertise.

7.  What happens when Intuition leads the way?
 My experience has been that trusting & following my intuition through to the completion of an endeavor has always revealed the logical reasons for doing something. While we often feel our intuition, many of us have been taught not to trust it or follow through on it, as "intuition is not logical". Yet when you listen to your body's mind, (the enteric nervous system), and follow through on your gut intuition, the logic often reveals itself. Said another way, it's an alignment of your Outer Life purpose within your Inner Life Purpose. 

8. Have I been bitten by a Snake before?
There are no guarantees in life is one of Nature's biggest lessons. I have been bitten by my Snakes because I was not in the present moment. Instead of considering what they needed (thinking like the Snake), my mind was elsewhere, and as a result, my Snakes responded according to their nature in that moment by biting me. It's a potent reminder to be fully present.
9.  What scares me most since Snakes don't?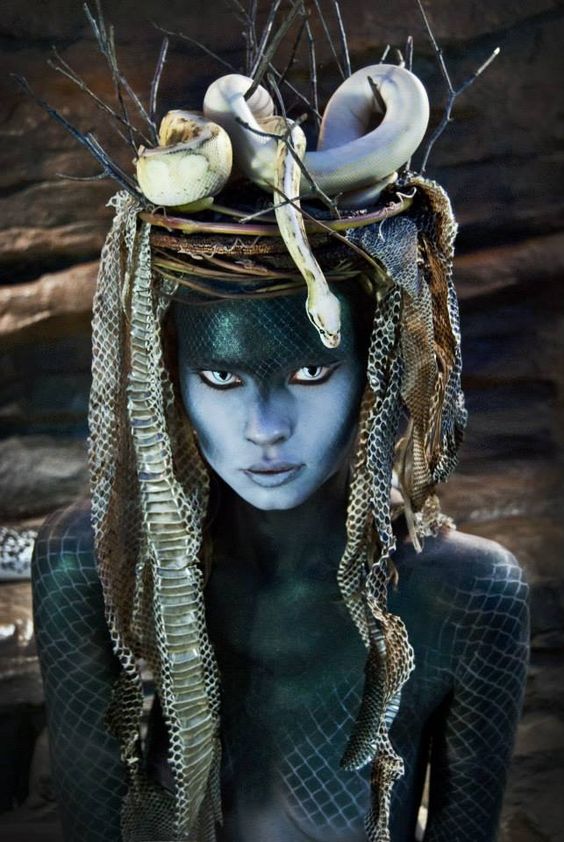 What scares me most is not completing my mission in life, a fear that I've been experiencing on/off recently. For years, people found my Snakes and me, so marketing didn't seem as necessary. It is now if I'm to begin the next phase of my life's purpose of raising a Snake Medicine Temple in the 21st century.
   So I found myself with the same challenge that's often dumped me into inertia: Creating a cohesive marketing message that integrates the Snakes' voices or 'Hisspers' about the incredible mystery that unfolds between Species during a Snake journey/immersion. It's a remembering & returning to the Truth that Nature is our eternal Teacher here on planet Earth and Her Snakes are wisdom-holders of ancient metaphors that impact our individual lives and collective societies to this day. 
   Designing this new website has me shedding old reactions and evolving new responses, fully inhabiting my creative spirit again as I joyfully express this message to you from 'usss'. All feedback welcomed.

10.  What are some tidbits about my private life?
–   Personally, I image the Divine as feminine, Earth as our Mother and Nature as Her teacher.
–   I've been doing '40 yrs to life' (lol!) with a wonderful, intelligent, talented and emotionally responsive man. Mikio was my first example of successfully aligning one's outer purpose with their inner purpose, through the joy of "following his bliss" and the process of conceiving, believing and achieving. He had no idea he would become the consort of a Snake priestess!
–  I don't like cooking & I'm not a natural chef, only by recipe. Wish that wasn't so!
11.  Who are some of my human teachers to whom I'm eternally thankful?
In spirituality, life conviction, dance theatre ritual, shamanic practices, and mythology, I've studied in person with some of the best: ALisa Starkweather, Ann Sousa, Ed Tick, Jehan Kamal, Robin & Stephen Larsen and Joanna Lindenbaum respectively.
    In emotional intelligence, marketing, mindfulness, neuro-science, and website design, I've studied online with some of the best: Daniel Goleman,  Selena Soo, Elizabeth Purvis, Jack Kornfield,  Dr. Joe Dispenza, Melinda and Kate of Coaches Console respectively. Check 'em out!
12. What is the most unusual item in my home?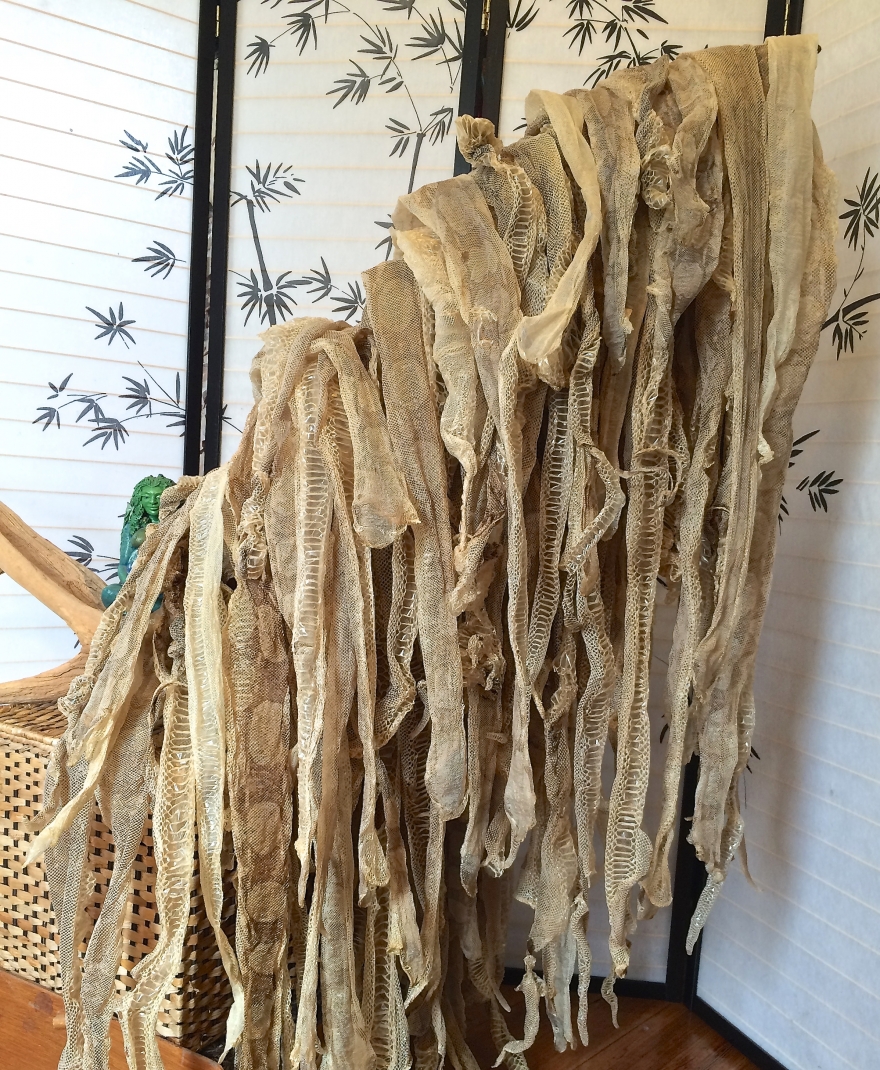 My Snake~skin tree!
13. What's next for a 21st century Snake priestess?

   At this time of my life, I am invested in a multifaceted mission, abundant with transformative projects including raising a Snake Temple open to the public and creating an apprenticeship. While this focus gestates and due to time, my services have been customized to be intensive and exclusive. 'We' are still offering pro bono Snake sessions for catastrophic conditions by known referral.
   I live in gratitude for the wonderful relationships and unique challenges that develop in my life through these wild yet humble, powerful yet peaceful Snake beings who are a primordial force of Nature. I hope you will be with 'usss' in these exciting times!
How do I know my Snakes love me? They give me lots of 'Hugsss n Hissesss' !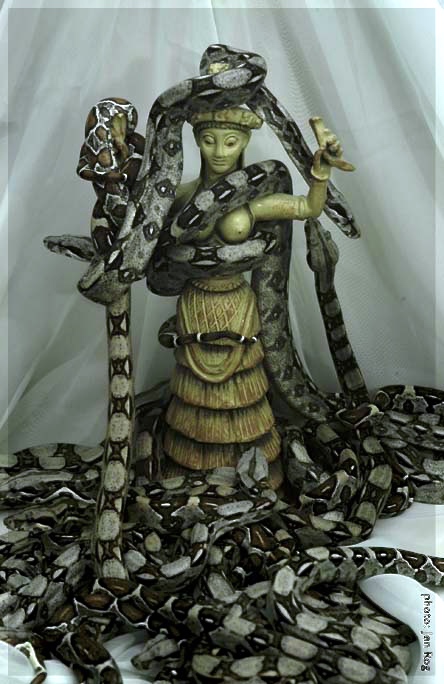 Some of my Snakes as babies embracing and crowning the Cretan Snake Goddess (original found in Knossos, Minoan culture, island of Crete, ca. 1700-1450 BCE).
∞ Ancient Snake Medicine with a 21st century Snake Priestess ∞

Brought to you by the Snake Teachers and Healers, from youngest to oldest living ~~<
Enigma ~ Psyche and Eros ~ Ash and Ember ~ Spiral and Asklepios ~ Oracle and Shakti ~ Fate and Destiny
Learn about the Snakes that live with Serpentessa.
Time does not allow Serpentessa to give advice on adoptions, purchases, and other care-taking questions in general. For further resources and information on these topics, please check out the link here.     http://www.cuttingedgeherp.com